Nella capitale glamour della Sicilia, Taormina "perla dello Jonio", Louis Vuitton ha scelto lo storico Palazzo Calanna, nel centrale Umberto I, per la propria boutique.
credits to Sabrina Battagliola / Louis Vuitton
E' il nuovo indirizzo dello shopping di lusso, dove poter scoprire le creazioni uomo e donna della griffe, ma anche approcciarsi al gusto siciliano nell'esclusivo Café by Timeo, terrazza sul mare. Experience diverse in un contesto senza tempo che si affaccia su un panorama da sogno. La collezione LV by the Pool, in perfetta armonia con i colori dell'ambiente, domina nel nuovo store: ispirata ai blu dell'oceano e ai bianchi caldi del Mediterraneo, interpreta in tutti gli universi Vuitton, dal prodotto allo stile architettonico, tra gli affreschi dei soffitti e gli ingressi ad arco. Con una chicca: la borsa Taormina Neverfull, una versione del celebre modello in vendita esclusivamente in questo store.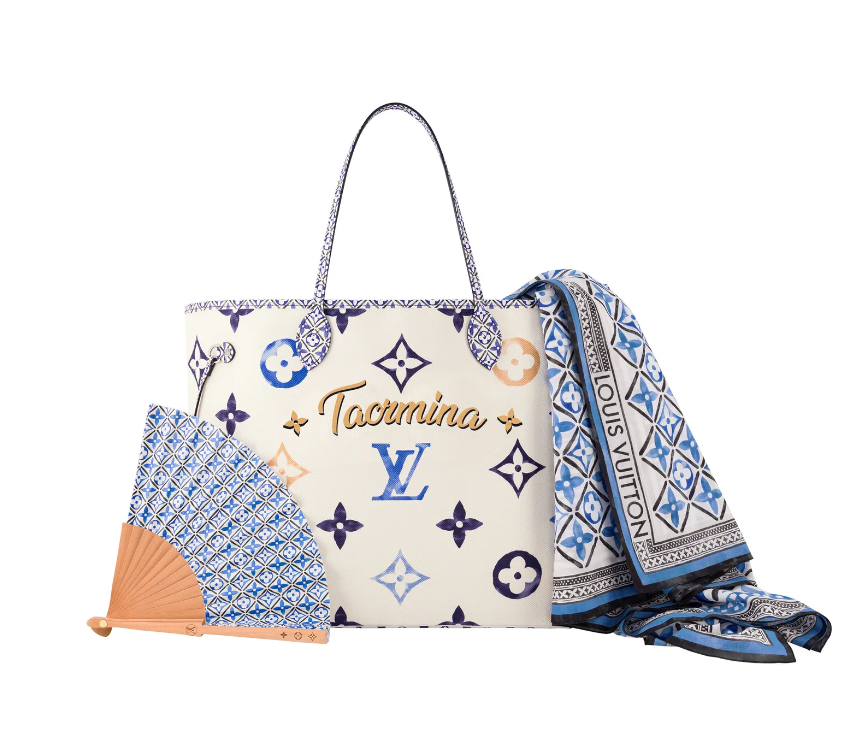 credits to Sabrina Battagliola / Louis Vuitton
Il Monogram è stato reinventato come un motivo decorativo a mosaico, sia come effetto acquerello che come elemento grafico. L'interior design è un mix di arredi vintage e oggetti di design, con carta da parati in rafia, tappeti siciliani Maiolic, teste di moro, bassorilievi che si rifanno ai paesaggi dell'isola.